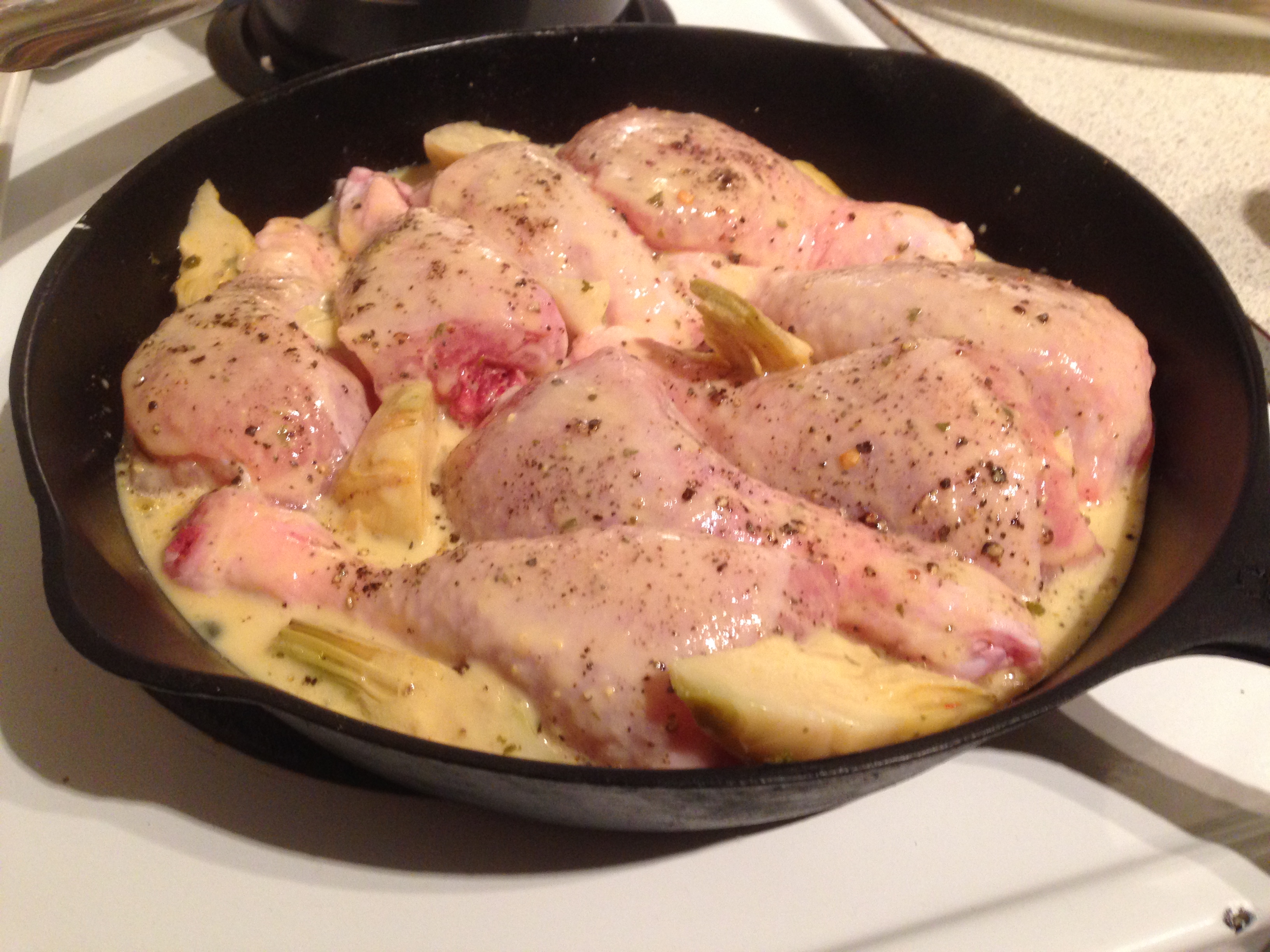 Artichoke Mustard Chicken
Source: An Author, A Cookbook, pg 42Boris Mann, Site Name
Ingredients
6

chicken drumsticks

,

3

Tbsp

dijon mustard

,

1

small jar

marinated artichoke hearts

,

2

tsp

salt

,

2

tsp

black pepper

,
Unlike the Cauliflower fennel dish, this chicken with mustard and artichokes was very tasty. Put the chicken in an oven-capable pan with a lid. Salt & pepper the chicken. Pour out the marinating liquid from the artichoke hearts and mix with the dijon mustard. Pour over the chicken and tuck the artichoke hearts in between.
Cook, covered, in a 425°F oven for 20 minutes, covered. Remove cover and broil for 5 minutes each side, or until chicken skin starts to brown.